Johnson Tools is a leading manufacturer of Diamond Tools, offering OEM and ODM services to European customers. Our skilled engineers and packaging design team ensure quality products and efficient document handling. With a wide range of tools including Wall Saw Blades, Diamond Core Bits, and Wire Saws, we prioritize customer satisfaction, providing tailored solutions and timely delivery. Trust us for superior products, reliable communication, and long-term partnerships.
We will respond to customer inquiries promptly and provide corresponding product images, manufacturing processes, and relevant quotations for reference.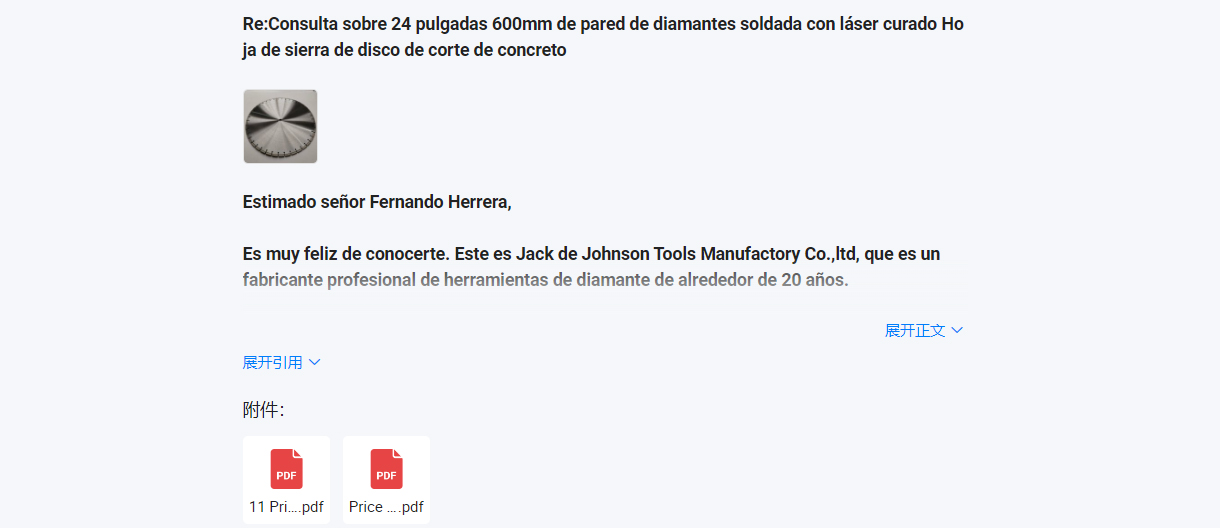 We will schedule a video conference with the client to provide a comprehensive understanding of our company, production processes, material selection, product testing, delivery guarantees, and payment methods. Through the presentation of PowerPoint slides and videos, we aim to offer clients a firsthand experience of our factory, instilling confidence in our collaboration. This interactive session allows clients to gain a more visual and immersive understanding of our company and products.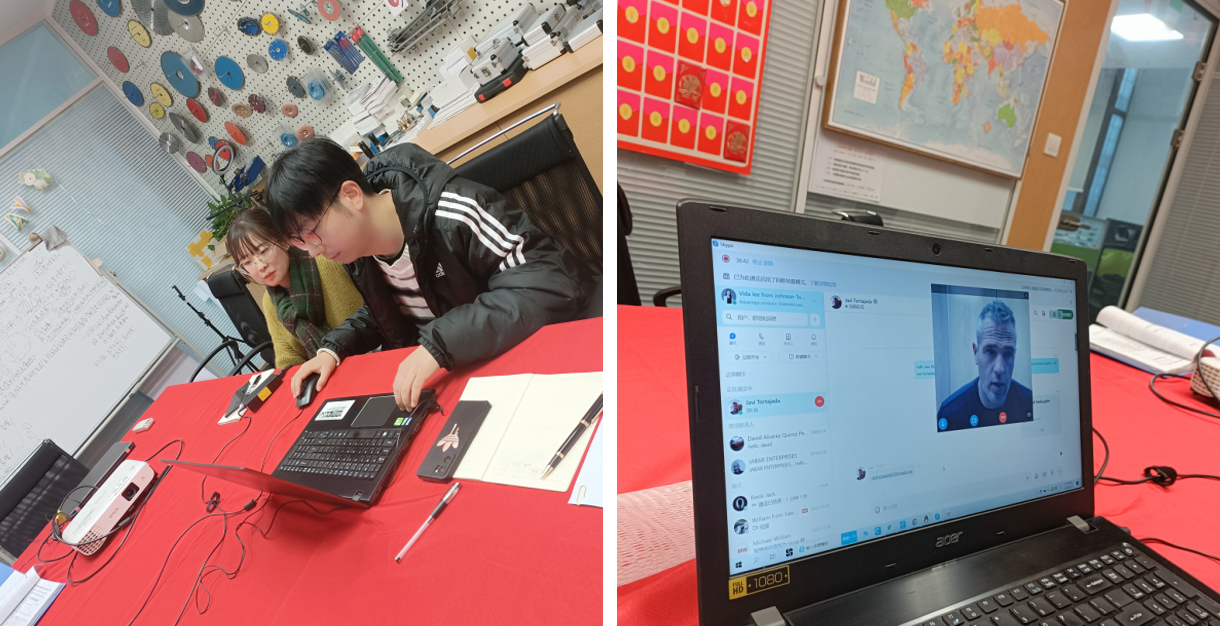 We will create CAD drawings based on the images provided by the customer and submit them for confirmation. Additionally, our design and graphics team will develop corresponding designs using the customer's logo and labeling requirements. This service is completely free of charge, including both design and printing or labeling.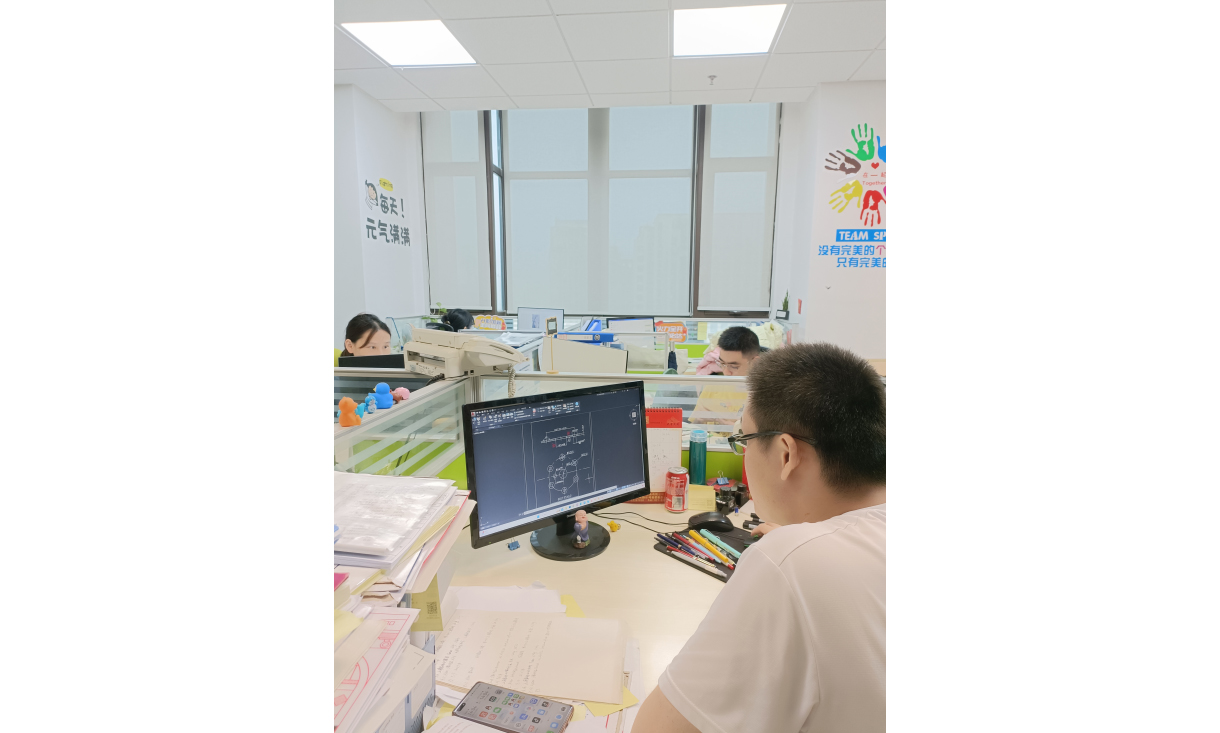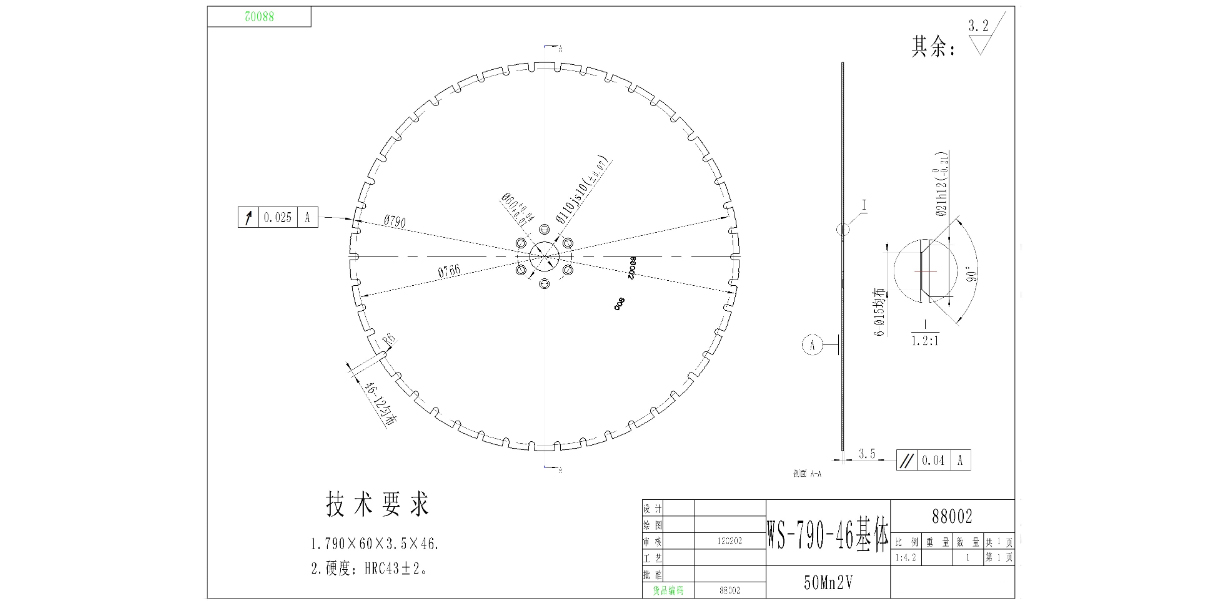 Our client feedback after his first trial order:
I am extremely satisfied with the received saw blades and drill bits, as the quality is outstanding. After testing the products, they have proven to perform exceptionally well and fully meet our needs. I am impressed with the level of professionalism and efficiency demonstrated by your company and team.
The complimentary design and printing service you provided was a pleasant surprise, showcasing your attention and care for customers. Our logo and labeling designs are perfectly displayed on the products, enhancing our brand image with a professional touch.
I am excited about the idea of establishing a long-term partnership with you. The quality of your products and the level of service give me confidence in our future collaboration.
I look forward to building a strong working relationship with you and continuing to receive excellent products and outstanding service from your company.
Thank you for everything you have done, and I am eager for our future collaboration.

Estoy muy satisfecho/a con los discos de sierra y las brocas que recibí, la calidad es excepcional. Después de probar los productos, han demostrado un rendimiento sobresaliente y cumplen completamente con nuestras necesidades. Estoy impresionado/a con el nivel de profesionalismo y eficiencia demostrado por su empresa y equipo.
El servicio de diseño e impresión gratuito que proporcionaron fue una grata sorpresa, mostrando su atención y cuidado hacia los clientes. Nuestro logotipo y los diseños de etiquetado se exhiben perfectamente en los productos, mejorando nuestra imagen de marca con un toque profesional.
Estoy emocionado/a con la idea de establecer una asociación a largo plazo con ustedes. La calidad de sus productos y el nivel de servicio me dan confianza en nuestra futura colaboración. Espero construir una relación laboral sólida con ustedes y continuar recibiendo excelentes productos y un servicio sobresaliente de su empresa.
Gracias por todo lo que han hecho, y estoy ansioso/a por nuestra futura colaboración.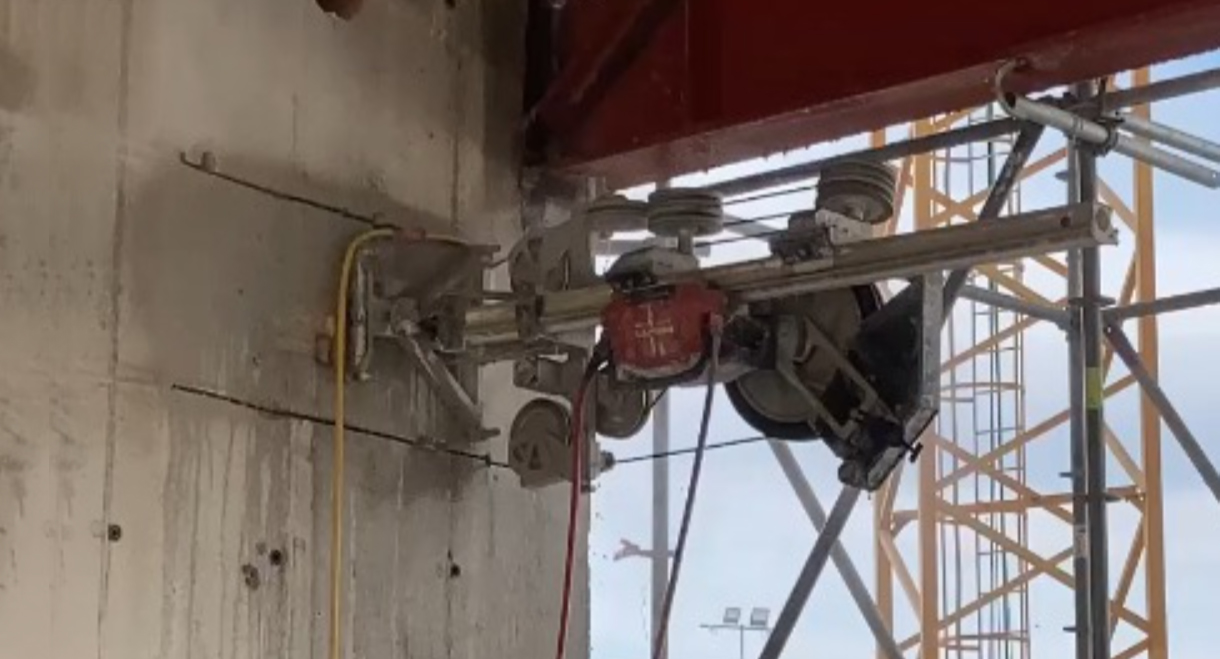 After receiving our saw blades and drill bits, the customer immediately put them into the market, and they quickly became the most popular products in the market. This fully demonstrates our strong emphasis on product quality and has gained recognition from customers, leading to continuous repurchases.